#HillarysWheelchair is now trending on Twitter
---
Once again, Team Clinton is seemingly confirming the "Sick Hillary" rumors that continue to run rampant via the Alternative Media.
Here is the vehicle Hillary used recently for a New York fundraiser that included what appears to be a wheelchair lift. Hillary's vehicle is on the left via a NYT photo. You can clearly see the alleged wheelchair lift. A comparison photo of a similar wheelchair lift is on the right.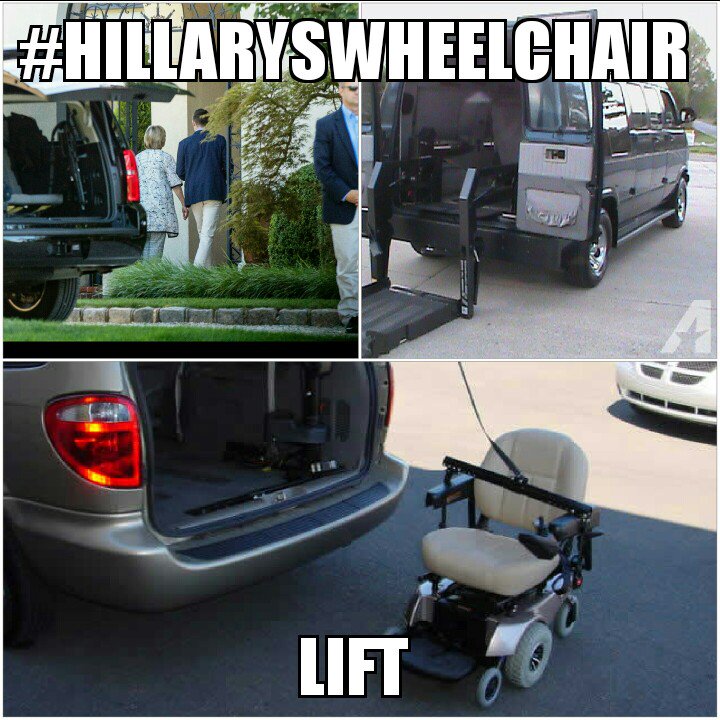 #HillarysWheelchair is now trending on Twitter.
Read more about the wheelchair van for Hillary: HERE
(NOTE: Some have suggested the wheelchair lift is actually Secret Service seating.)